This week I caught up with rising Pop sensation Andrea Godin to talk about her new single Hot Summer and to get the scoop on what shes planning over the next couple of months.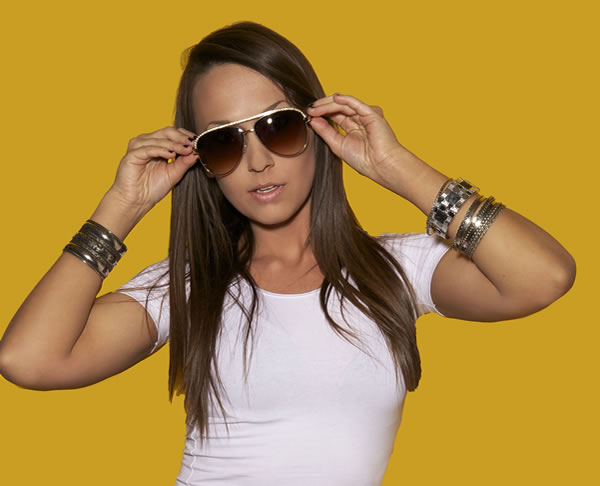 Andrea Godin



Josh: How did this song come to frutation?

Andrea: This was one of those songs that just came out of nowhere. I wrote the whole thing within an hour. The best and most successful songs that I've had are the ones that have taken the least amount of effort. I wrote this song last summer so I definitely had inspiration from the hot weather!

J: Why did you call this song Hot Summer?

A: To me, it only made sense that I titled this song Hot Summer. I say it so many times in the song. At first I was going to call it Hot Summertime, but I felt like Hot Summer had more of a ring to it.

J: What's the dynamic like when working another artist on a song?

A: I always love collaborating with different artists. You always come up with an idea or concept that you would have never come up with working on the song by yourself. I love being able to mix my sound with the sound of another artist. It keeps the creative process fun and interesting.

J: What was it like to work with Jesse Burke?

.

A: It was great working with such a talented musician. He really made my vision for the song a reality and he totally got what I was going for. I think our styles and sound work perfect together. We're looking forward to working on more music in the future!

J: Performing this song live, what happens if Burke isn't available to do the song with you?

A: Usually if he isn't available for a performance, I'll leave his part in on the recording and do extra choreography with the dancers at that point in the song. This is one of my favourite songs to perform live and either way I'm always happy with how the performance turns out!

J: How long did this song take to complete (from conception to production)?

A: This song took a LONG time from conception to production. We are both perfectionists when it comes to our music and very picky with every little detail. I don't know exactly how many hours it took but it's definitely far more than 25! Many people don't realize how much time and effort goes into a 3:26 song.



Hot Summer by Andrea Godin ft. Jesse Burke



J: Over the past 2 years you've released a steady stream of singles starting with Bullet in 2011. Do you feel that releasing a single or two a year is better than releasing a new album every 4 or so years?

A: I think now that people only buy their favourite 1 or 2 songs off an album on iTunes, releasing singles is definitely worth my while. I don't necessarily think either one is better, but that's just what I choose to do at this point in my career and it's definitely been working out very well.

J: On That note, it has been about 4 or so years since your debut EP; If you can share any details, are you working on a follow up to ANDREA?

A: At the moment I'm currently not working on my own follow up album, but I am working on projects and albums with other artists and I'm more than excited about how they're sounding! Eventually I'll do a full album to follow up my EP.

J: Since ANDREA, your style of music has progressively shifted from R&B to Dance; what was behind this shift? Do you see yourself doing any more R&B in the future?

A: I write and sing R&B songs every day, and I will always continue to because I feel that R&B is what I was meant to sing. I haven't recorded any of the R&B songs I've written lately but that is definitely on my to-do list. I think I have some really strong songs that showcase my writing. I think my shift to dance music simply has a lot to do with the fact that I've been listening to a lot of music in that genre. Going to clubs and hearing songs that people can't deny dancing to blasting through the sound system is always inspiring. It would be amazing if my song was one of those songs!

J: You've been quite active over the past couple of months with performances on CH Morning Live and attending the Sirius XM Satellie radio awards at CMW this year. What can fans look forward to over the next few months?

A: I'm currently busy booking shows for my summer schedule such as Sauble Beach Sandfest and CTV to name a few. You can look forward to even more new music, the launch of my official website, my music video for Hot Summer, and much more!

You can connect with Andrea on Facebook and Twitter and hear her new single Hot Summer on INtune Radio in the morning between 9 am and noon.