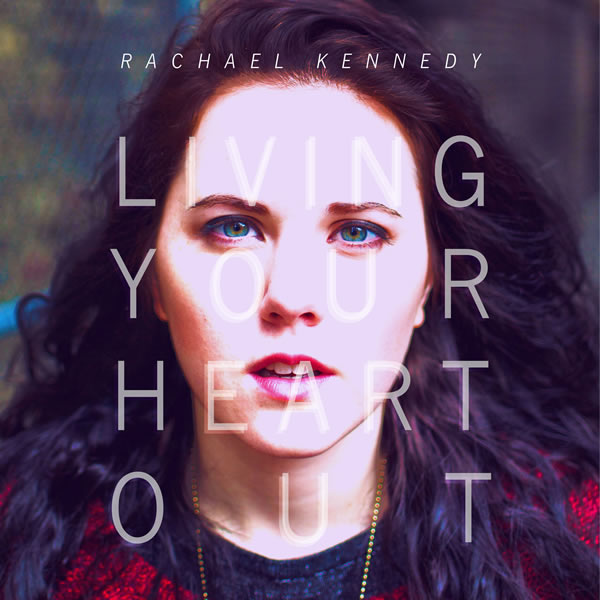 "ENTHUSIASTIC WITH A PASSION FOR MUSIC THAT'S CONTAGIOUS, RACHAEL'S AUTHENTICITY CAN'T BE DENIED"
(Holly Rode - Razmataz Magazine)
Welcome to the world of Canadian Singer/Songwriter Rachael Kennedy; a world where haunting melodies and an unrelenting curiosity have collided to create her self-written EP: The In Between.
Rachael's music exists somewhere in between Coldplay, Imogen Heap, and Tegan and Sara - embracing the best parts of alternative pop music.
After a demo/development deal with Warner Music Canada in 2011, multiple writing trips to Nashville in the fall of 2012, and 9 months in the studio recording The In Between with talented producer and songwriter, Joel Feeney (LeAnn Rimes – "Nothin' Bout Love Makes Sense"), Rachael has released the first single, "Living Your Heart Out".
"Living Your Heart Out" is a youthful and somewhat nostalgic look at all of the things that are both bitter and sweet in life. With a colourful energy to keep your head bobbing, "Living Your Heart Out" challenges its listeners by posing the question, "Are you living your heart out?"
Rachael is currently playing the college circuit in Southern Ontario and preparing for the release of the full EP, scheduled for Saturday, October 12th at the Garrison in Toronto.
You can listen to "Living Your Heart Out" on SoundCloud, buy it on iTunes or Bandcamp, and catch it live on INtune Radio.
You can conenct with Rachael Kennedy on Facebook, Twitter and YouTube.