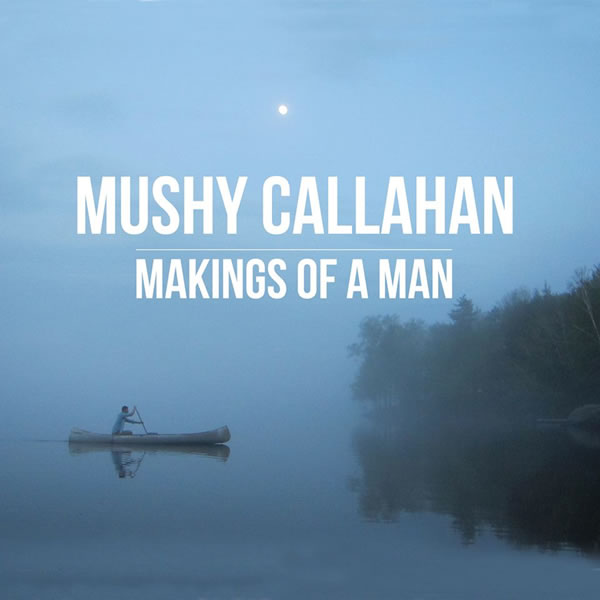 Makings of a Man, listen to their single, Weathered Eyes
Fresh off a UK tour that included a featured spot at the FOCUS WALES Festival, MUSHY CALLAHAN return to their roots with a new album and Canadian tour. This literal band of brothers from Peace River, Alberta will release their debut full-length album, Makings of a Man, featuring the single Weathered Eyes.
A real passion – with a real technical prowess. - DJ Dave "Bookie" Bookman
Following the success of their four-song debut EP Man on the Run, MUSHY CALLAHAN, made up of brothers Noah, Joel, Lucas and Jacob McCann, made their move to Toronto to write, record, and produce Makings of a Man. The band has been praised for their perfect blend of classic rock sounds with their own raspy, cascading multi-vocal harmonies, white-hot rock riffs and sing-along choruses.
Mushy Callahan's appeal extends past the golden years of guitars thanks to their big melodies and hooks. - NXNE
With awards like The Edge 102.1 Indie Band of the Month under their belt, MUSHY CALLAHAN has performed at major festivals around the world including EdgeFest, NXNE, FOCUS WALES and CMW and have shared the stage with The Sheepdogs, Silversun Pick-ups, Billy Talent, Yukon Blonde and The Darcys.
Upcoming Tour Dates:
September 14/13 – Kitchener, ON – KOI Music Festival
September 20/13 – Toronto, ON – Tattoo Rock Parlour
Check out Mushy Callahan on their website, or connect with them on Facebook, Twitter and SoundCloud