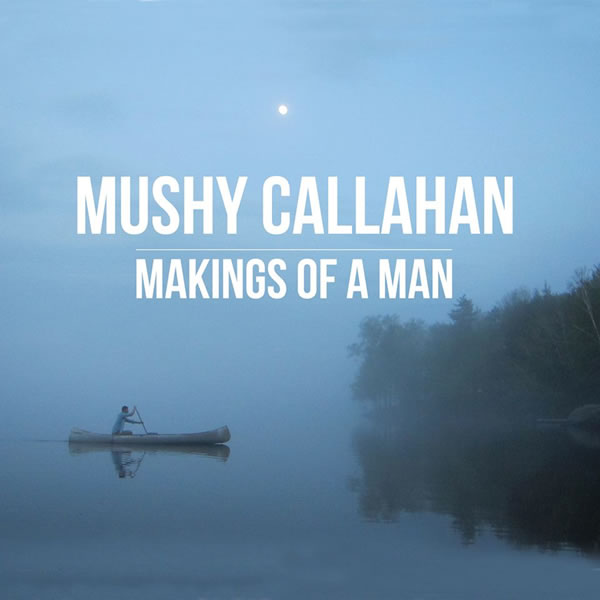 Mushy Callahan, Photography © Mushy Callahan
On Saturday, October 5, Alberta-based band Mushy Callahan played a release show for their debut full-length album, "Makings of a Man." I attended said concert at the Annex Wreckroom, and had the opportunity to cover the performances of quite a few astounding Canadian musicians, each possessing diverse and contrasting musical qualities.
First, MIMICry opened the night with a pop-indie vocal cry and some catchy lyrics. I find their sound quite new and eccentric: partly reminiscent of an upbeat BeeGees dance music, and simultaneously similar to some more contemporary bands like Foster the People. Their most well-known song, and the one that produced the largest thunderous response from the audience is probably I Wanna Be Your Man from their debut album Yes!. Although I find some of the "oh oh, oh oh, oh oh oh" repetitions a little redundant, I absolutely love the echo-like narrative quality that permeates the song at around 3:00 minutes. In total, the band did a great job, even though I still find the recorded versions of their songs generally more successful than the slightly haphazard live variety.
Next, the Toronto-based band Benhur emerged on stage. Their newest album, "Between Flower and Hive," was released in June 2013, and includes a few successful hits, such as Lay Me Down and Walk on Through. These songs, as well as many of their others, incorporate an acoustic melody with emotionally-stirring, chronicling lyrics. Besides, I enjoy the band's name: it reminds me (as it should) of the epic Charlton Heston film; and this brings to mind peaceful holiday afternoons, drinking eggnog and watching religious cinema (not that I have ever specifically participated in such activities). Like MIMICry, Benhur recalls slightly older music, such as R.E.M. and early Guns 'n' Roses, while bringing to mind newer bands like Band of Horses. I definitely recommend Benhur; they were probably my favorite musicians of the night.
Finally, after a long wait in theatrical fog (literally), Mushy Callahan was ready to perform. The show was centered on their newest album: Makings of a Man, from which they masterfully played. My personal favorite songs include Weathered Eyes and Amsterdam which contain in-depth lyrics and a powerful bass riff. This new album encapsulates a country-rock sound, with excellent instrumental solos that I occasionally find distracting from the melodic quality of the music. Although every member is equally deserving of praise, I want to specifically give credit to the amazing drummer, Joel, for largely sustaining the band's pulse. This group originated in Alberta, and now predominantly live in Toronto. They have been on tour in the UK and Canada in support of their recent album, which was released in iTunes on September 12, 2013. Like Benhur, their band name brings to mind another famous character: Mushy Callahan was lightweight boxer in the early twentieth century. It interests me to discover the reason for the musical group's choice. Besides, Mushy's sound is reminiscent of other bands such as Live, Black Rebel Motorcycle Club, and Band of Skulls.
So, Mushy Callahan successfully brought the evening to a pivotal close. I have great hopes for their international triumph, for they encapsulate many success traits: catchy but meaningful lyrics, talented instrumental riffs, and strong vocals.
You can catch Mushy Callahan at Indie Week performing Friday October 18th) at the Underground Garage at 9:30pm.
You can also connect with Mushy Callahan on their website, or connect with them on Facebook, Twitter and SoundCloud.