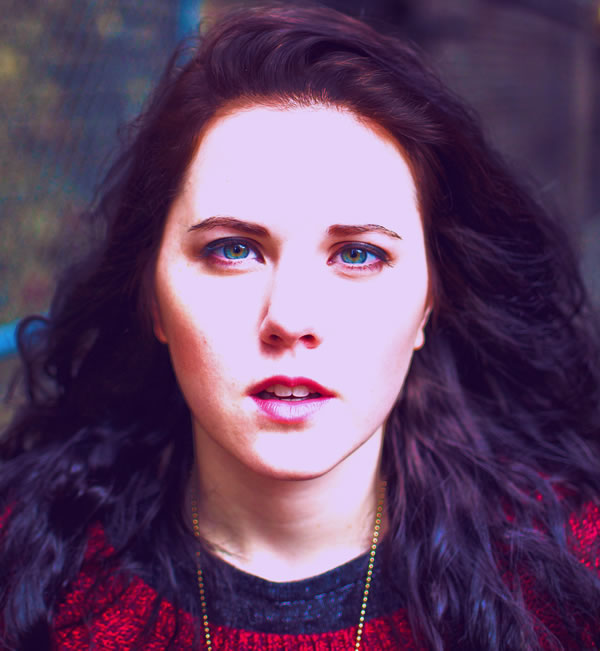 Rachael Kennedy
"If I wasn't a musician, I'd probably be working for NASA... something about the outer space fascinates me". Thank your fortunes that Rachael Kennedy isn't floating around the final frontier in a space suit. Instead, she is jamming with her new band and prepping to play tunes from her debut EP In Between @ The Garrison on Saturday October 12th! The EP features her resonating voice coupled with haunting melodies in songs about love and finding your place in the world. Her sound has been called to be a mix of Coldplay, Imogen Heap and Tegan & Sara and she is not the one to shy away from those comparisons. In fact, it was Tegan and Sara's song Nineteen from their album The Con that inspired Rachael to pick up a guitar. And the rest is.. read below and you will find out!
Inspired by the song from the Canadian band, she taught herself a few more chords and wrote her first tune, Its You around 2007. (the song is not on the EP... perhaps a future B-side?). She remembers it being an extraordinary experience. "I remember bawling my eyes out", recalls the 21 year old talent, "it was such a visceral reaction". This sparked a year of writing more originals and performing at shows in high school and local Open Mics
2011 was a bit of a landmark year for this young singer/songwriter hailing from Oakville Ontario. With the help of her vocal coach, Rachael played her originals for the A & R folks @ Warner Music Canada. The session landed her a demo deal, which got her contacts in the biz and hands on experience to the business side of the music industry as well. During the following summer, Rachael enrolled in the week-long SongStudio workshops, where she learnt from the likes of Dean McTaggart, (Amanda Marshall) and Joel Feeney (LeeAnn Rimes), the latter producing her EP.
What's next in store for Rachael Kennedy? Other than shooting the music video for the single, Living Your Heart Out, her to-do list includes a few stops in Southern Ontario, writing trips to Nashville and doing a YouTube cover of either Imagine Dragons' Demons or Drake's Hold On We are Going Home. That's the plan for now. 5 years down the road, who knows? "Maybe I could be the opening for Coldplay". Rachael Kennedy is ready to shoot for the stars. Given her genuine talent, odds are high that she won't miss.
Quickplay w/ Rachael Kennedy
Favourite Superhero? Spiderman
Last movie that made you cry? The Impossible
If you were a Disney princess, who would be your prince charming? Brad Pitt
Twilight or 50 Shades of Grey? Twilight
What's something about you no one knows? Master at ping pong