This week on MUSIC+ we have Lizz Kellerman to talk about This Wasted Summer | 11/05/2013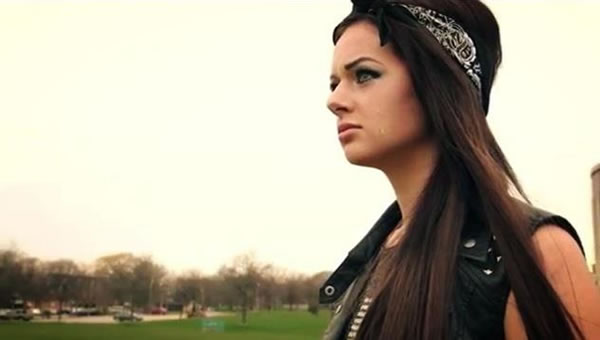 Lizz Kellermann


Josh: With Summer still over a month away, what spawned This Wasted Summer?
Lizz: This Wasted Summer was a project that was pitched at me by Chris Lago. He approached me with the project telling me the song was written for my voice. Upon reviewing the song, I connected with the lyrics immediately; it's written in a way that is so easily relatable. I'm sure most people can connect to some point of their lives waiting on someone who was never really going to pull through. For myself, it was very easy to spark a few memories to build the character of the song. I immediately agreed to Chris's project when that emotional connection was established upon listening to the song.
J: What was it like working with Chris Lago?
L: Chris Lago is a delight to work with. I had worked with him on a few projects 2 or 3 years back so I was comfortable working with him from the beginning; it made for a very quick production. One of the best things about working with Chris Lago is that he values my personal opinion, and respects my ideas. In my position of the music business, I've found that it is rare to work with others who think my opinion is just as valuable as my voice, so it's very refreshing when I get the opportunity to work with someone like that.
J: Working with other musicians in the past what was the dynamic like when working on this song in contrast to past songs?
L:In the past I have worked on songs that I have had more difficulty connecting to. When I'm writing a song or joining in on a song project, I always search for the emotional depth within the song. The most important thing to me is the audience being able to feel the connection to the song; one of my jobs as a singer is to be able to portray the song well. Working on this song was so enjoyable as I was able to strongly connect to the song which allowed me to portray it well in comparison to other projects I've worked on in the past which may have been more of a struggle.
J: What was the most difficult moment and the most rewarding moment in putting this song together?
L: This project led me to break out of my comfort zone quite bit in terms of the filming aspect. For one, there are a lot of scenes of the music video where I'm crying- that's real emotion. It made me feel super vulnerable to put that out there, but it worked for the better of the project so I'm glad I let it happen. Another moment was filming at the skate park- it was a very interesting experience to have to concentrate on filming while various things were being hollered at me. Plus, I was pretty nervous about getting in the way of the skateboarders! The most rewarding part was seeing the whole music video come together and realizing how much the vulnerability brought to the song.
J: How long did this song take to complete (from conception to production)?
L: This was such a fast project on my end. From Chris pitching the idea to me to the finished project, this project probably only lasted about 2 weeks! Recording vocals was super easy, it took us about 3 hours in total to record all vocals and harmonies. The music video took two days and was filled with adventures around Toronto but it was all very fun.


This Wasted Summer, Chris Lago Ft. Lizz Kellerman
J: What was different about getting this video together in contrast with Cool Boys?
L: Cool Boys was a project which had a TON of opinions coming together to make the final project. Whereas, for this project it was just Chris Lago and I equally making all of the decisions. It was nice to have that freedom to perform how I wanted and dress how I wanted, and have an opinion on the shots being put in the music video. Both projects were so fun, but for me I felt a little less under pressure with this shoot which allowed me to perform better.
J: How long did shooting the video take?
L: Shooting the video took two half days. Both days we started around 3 and were wrapped up by 8ish. So it really wasn't a grueling process at all. It was a big adventure driving about Toronto and finding places to shoot as well, so I had a lot of fun!
J: What can fans look forward to over the next few months?
L: I've had a few DJs approach me within the past few weeks looking for a female singer on their projects. So some tracks I have even written on! I think at this point dance/pop is the direction I'm headed, and I'm very happy with that. However, I will be writing as much as possible this summer while I still have the free time!
You can connect with Lizz on Facebook and hear her music on INtune Radio in the mornings between 9am and noon.