I caught Andria Simones March 1st, 2013 show at the legendary El Mocambo in Toronto. Having never heard Andria's work prior to the engagement and I have to say I was impressed. She plays with a live band, which includes the standard instruments like guitar, bass guitar, drums, keyboard, but also included a trumpet and a sax, and two amazing and beautiful back-up singers. With Andria's stellar vocals in the mix, and the masterful arrangements of the songs, both lyrical and technical arrangements, and the passion she puts into her performance, she puts on one hell of an amazing live show! From the first song it was instant love. The musicians she worked with on stage were skilled and her voice was flawless.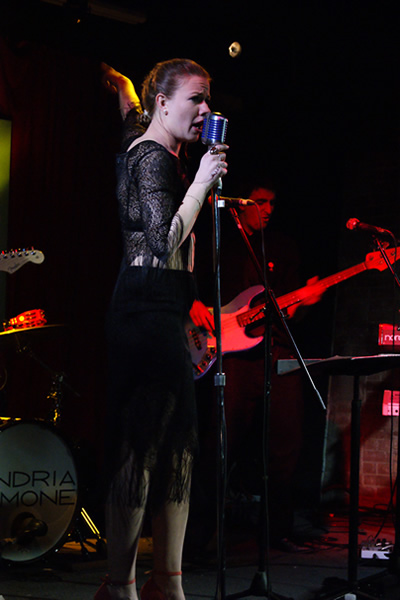 Andria Simone at the El Mocambo
She did several fantastic covers, including songs by Amy Winehouse (which, if I had to compare her music to anyone, this would be the one), Sam Cook and The Rolling Stones, to name a few. It was, however, her original content that gripped me. She performed a song of hers called Shame, which is about the various shames felt after a breakup, and despite being sung from the female perspective, can be related to by persons of any gender identity.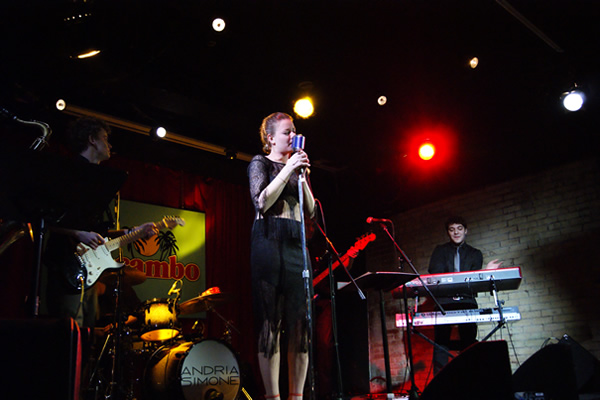 Andria Simone at the El Mocambo
Another song that stuck out to me was Good Loving. The lyrics were fab, the rhythm of the song was seductive to me, and it flowed so smoothly. Andria's lyrical content tugs on heartstrings, inspires dance, and manages to maintain originality while having a familiar sound.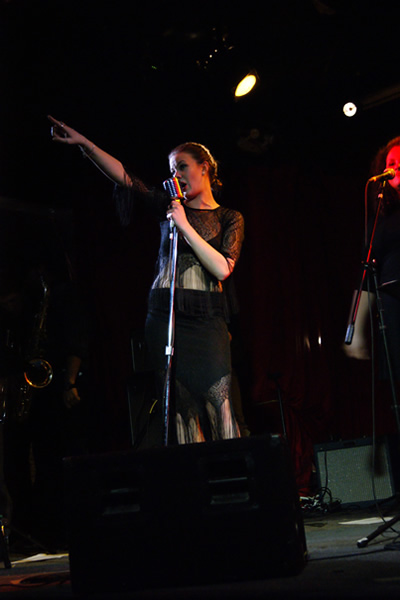 Andria Simone at the El Mocambo
Andria herself is a fantastic female role model. She exudes confidence, she knows how to roll with the punches, she is grateful to her fans and is humble. She isn't afraid of her sexuality or using it as a weapon or a tool, which is refreshing to see. Andria's sense of humor is magnificent. She looked resplendent on stage, all strength and humor and improvisation. Her sultry voice has a great range, and she has full control over that range, capable of smooth and creamy vocals, but also of those gritty, low vocals as well. The energy at her show was glorious, if you ever get the chance to see her perform live, take it! Andria pours her heart into her performance, you can see it, and the passion she puts into her vocals resonates through you like waves. Worth every second.