Friday, June 14th, 2013 I had the good fortune to catch the Flag show at The Opera House. The opening act was a band called Brooklyn Fletcher. Speaking with the lead singer I learned that up until a few days before the show they were actually a country band, and that in two days they managed to rewrite the songs from country to punk to match the theme at the venue that night. Keep an eye out for Brooklyn Fletcher Black and Brooklyn Fletcher White, which may be the new division of their music into punk and country genres respectively, as they enjoyed playing the punk show.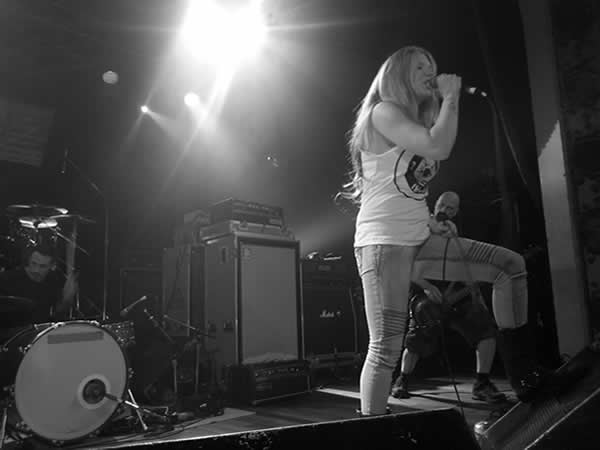 Brooklyn Fletcher


After Brooklyn Fletcher came the Downbelows, a fierce Toronto punk band with an awesome, hardcore sound and intense amounts of energy. Their set was phenomenal, totally fitting of a Flag show. They were followed by 30 year veteran punk rockers Genetic Control playing their first Toronto show in over 20 years. I really enjoyed their sound as well. They were followed by the Organ Thieves, who were still punk, but with a less ferocious sound. Mellow isn't the right word, but its the only word close to describing them when compared with the rest of the punk bands they played with. They have a great softer punk sound, being described as "punk music for outsiders, or the soundtrack to an uprising."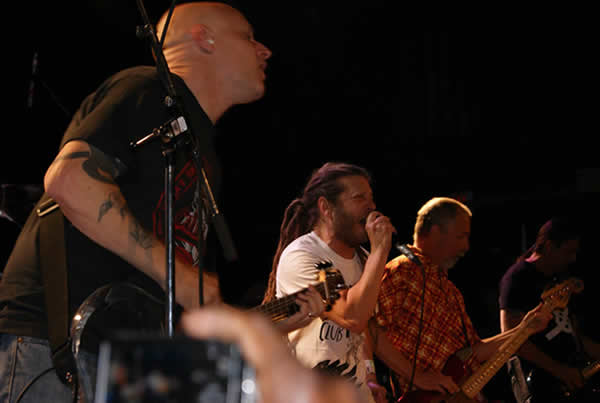 FLAG


Once they were done, Flag finally took the stage, and let me say, they blew me away. The entire show was fabulous, but Flag really did make the perfect finisher. The mosh pit was insane – my colleague Joe was in the pit (I had to hang back because I had electronic equipment I couldn't risk damaging) and he got kicked in the skull and the jaw, among other minor injuries. Another person who'd been in the pit came away with blood splatters all over their back, and I'm sure there were other minor injuries that night. The intensity of the energy in the venue was palpable, everyone was so far beyond excited it was nearly terrifying. Everyone involved that night put on one hell of a show, and if I had the chance to do it again, I would in a heartbeat. You can check out the full photo gallery on Facebook.
Check the Summer Issue of INtune Magazine for our exclusive interview with Brad and our full NXNE coverage!