Death Metal band XUL Checks In with their exclusive tour blog on TheGauntlet.com; Additional Canadian tour dates & a free album download of Malignance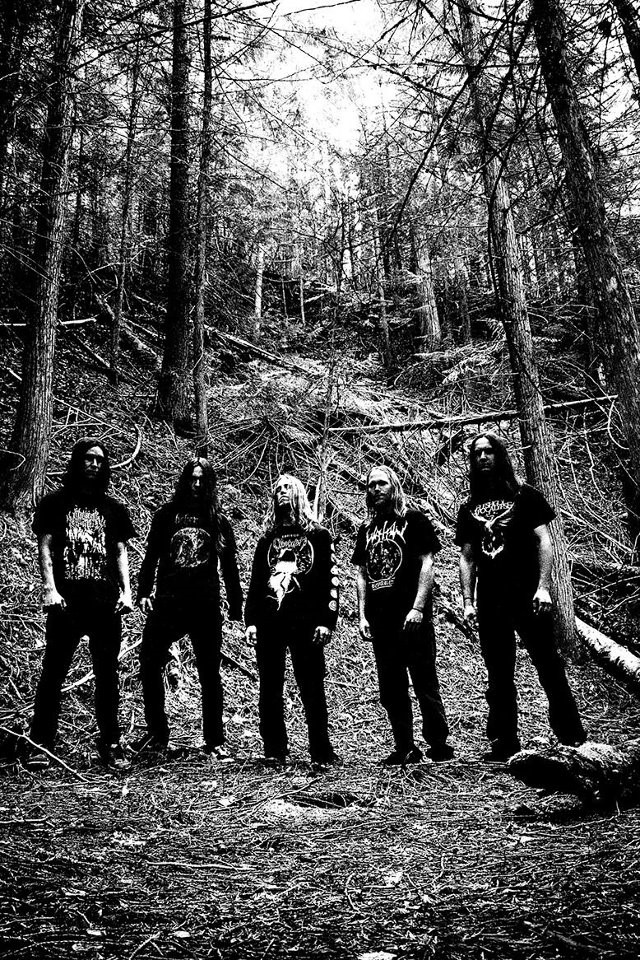 XUL


Growing their fan base with the offering of their debut album 'Malignance' for FREE DOWNLOAD via their bandcamp here, Vernon, BC blackened death metal band XUL have posted their most recent adventures from their first cross Canada tour exclusively on their TheGauntlet.com tour blog here. If you're a fan of Behemoth, Dissection and Immortal then check out XUL deliver a brutal assault at one of these upcoming dates listed below.
2013 Maliganant Tour - Canadian Dates

June 9, 2013 – Thunder Bay, ON – Crocks - w/ Striker, Icosian, The Vilification, On The Top – Show Details
June 13, 2013 – Montreal, QC – Katakombes
June 14, 2013 – Oshawa, ON – The Diezel Room – w/ Pagan Ritual, Livid & The Blood Thirsty, Primalfrost
June 21, 2013 – Winnipeg, MB – The Windsor Hotel – w/ Noire, Wilt
June 22, 2013 – Saskatoon, SK – The Fez
June 23, 2013 – Edmonton, AB – DV8 w/ Körperlose Stimme, Runeblade - Show Details
June 24, 2013 – Prince George, BC – The Artspace
July 19-20, 2013 – Armstrong, BC – Armstrong Metal Fest - Show Details
For more information on XUL, You can connect with them on their website, Facebook, Twitter and bandcamp.
About XUL
A five piece group based out of Vernon, British Columbia, Canada, following in the footsteps of bands such as: Behemoth, Dissection, and Immortal, XUL have left the beaten path and set out to forge their own brand of Blackened Death Metal.
An energetic and interactive live performance – with crushing rhythms seamlessly coalescing into atmospheric passages, accompanied by punishing percussion waves and subtle vocal harmonies – expands upon the previously established essence of the sub-genre. With songs reminiscent of war-torn landscapes, destructive human nature and evil intent, XUL has captivated audiences and garnered positive reviews, and on June 16, 2012, released their first full length album, entitled "Malignance".
Driven by determination and a diverse accumulation of musical comprehension, XUL has toured Western Canada, as well as proven themselves worthy to share the stage with bands such as: Obscura, Exhumed, Vreid, Kampfar, Woods of Ypres, Macabre, Withered, Cephalic Carnage, Archspire and 3 Inches of Blood. With a spring 2013 tour looming, XUL is determined to build on an impressive local following by infecting Western Canada with hopes of Canada in its entirety in the near future. XUL's focus for winter 2012 is to meticulously craft new material for another release in 2013.
SOURCE: Asher Media