Australian singer Brad Butcher picked up the guitar when he was just 11-years-old and developed a love for singing and song writing.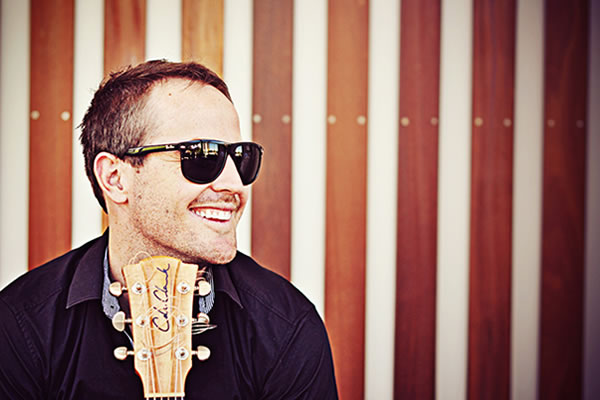 Brad Butcher


He kept his talents hidden for many years and focused on his dream of becoming a professional rugby player.
It wasn't until he suffered a series of injuries that caused him abandon his rugby plans.
"I had a bunch of injuries when I was still playing," Butcher says. "I had two shoulder reconstructions."
Butcher then spent time working as a cabinetmaker and a crane operator. It was during that time that his passion for music grew into a career.
"Music was always there for me," he says. "I had some friends who hit me up straight away who wanted to start a band and so we did. We started playing at the pubs and clubs."
In June Butcher made his first trip to Canada and performed in Toronto as part of NXNE.
Butcher's North American trip also saw him perform in New York City, Ashbury Park, N.J., London, Ont., and make his first ever national television appearance on Canada AM.
"It's exciting and I am pretty happy to get these opportunities. Not many people can say they've done this," he says.
With over 16 hours of daylight during late Spring and Summer coming to North America can be a difficult adjustment for Australian artists.
"It's just tough to go to sleep. You look out the window and you think its midday but it's eight at night."
Ironically, Butcher was born with his umbilical cord around his neck and left him with a defective voice box. Although Butcher spent years in speech therapy as a child he says it had absolutely impact on his vocal abilities as musician.
Butcher's influences include Garth Brooks, Ryan Adams, Cat Stevens, and Ray Lamontage. According to Butcher the word 'country' in Australia is considered somewhat of a bad word.
"For one thing the word 'country' in the music scene in Australia is a dirty word," he says. "You basically don't want to call yourself country in Australia because it is uncool."
"That's why I aim for the Americana style because I find it a little more cool," he adds.
Butcher released his first album 'Brad Butcher' last year after spending nearly three years working on it.
"It was the first thing I recorded professionally. So the challenges were everywhere. Either learning to write the songs and the production process or going into the studio and seeing how it works. As well as working with other artists and working with other songwriters," Butcher explains. "Putting a band together, I had to learn the whole thing."

Conversations and Complications off of Brad Butcher


"It isn't cheap and you put a lot of money and time into it. So we wanted to make sure it was exactly how we wanted it. We couldn't be happier," he adds.
Butcher has since been nominated as a finalist in the 2013 APRA / TSA new songwriter award. Butcher was also a finalist in the 2012 MusicOz and Queensland Music Awards for song writing.
"When we made the album I wasn't aiming for any glory or riches or anything. I just wanted to make an album and that was a goal of mine," Butcher says. "I don't set any goals or standards of where I want to be. I'm just riding the waves at the moment."
You can check out the full photo gallery for NXNE 2013 and more on our Facebook page.