It's true, I tend to latch onto musicians. Ask anybody, I'll see a band or musician every time they play if I like the way they play. Oliver Pigott is no different. In fact one could argue that I moved here just to be able to see him play constantly. Right now is an extra exciting time for any Pigott fan because new material is being slowly dispersed in sets.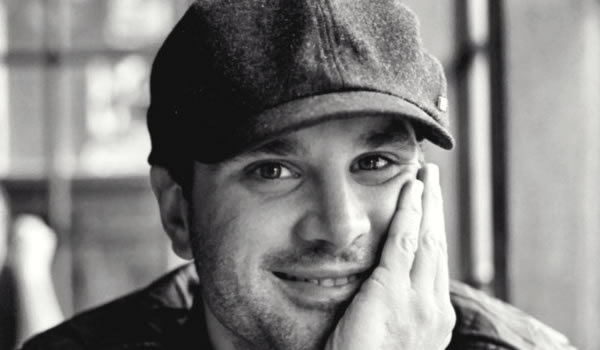 Oliver Pigott, photography © Asia Butterfly Photography


On this particular night Oliver was holding down the fort alone and doing a beautiful job. What I love best about Mr. Pigott live is watching him. Ever seen a performer who seems as though he hates his job? Like he's on stage but doesn't want to be there? He's bored and blasé and it's so bad to the point that you don't even know why you're there? That's not Oliver. Seeing Oliver play is like being invited to a really close friend's place for dinner. You show up, he says "Hey! How you doin'? Thanks for coming!" Following that he serves you an amazing meal and you're like, "wow how did I get so lucky?" Except, food is music.
Even in the absence of the harmonies usually provided by his brother (who later came onstage for a few songs, my favorite of which is This Aint a Country Song which regrettably, I previously labeled as I Aint in Pain, many apologies to the Pigott Brothers.) there was nothing missing from Oliver's performance. Everything that I want when I go see someone play was there. Music good? Yes. If I've seen the person before, is there variety in the set? Yes. Are they to watch? Yes, the funnest (I realize that's not a word, but Oliver deserves his own word. Today, it's funnest.) Do they talk to the audience and let the audience respond? Yes. I know this first hand, because this particular night while he was asking for requests, I requested. He didn't play the one I asked for—only because it's a full band track and while Oliver is talented enough to play multiple instruments, all of them at the same time may be a bit much. But, he was nice enough to play a track that he has long known is among my very favorites (Still on Your Mind), and that I've never seen him play live before.
The gig was low key and intimate but completely high energy, with a liberal sprinkling of new material that is set to be on the as yet untitled third album from The Pigott Brothers (and the fourth of released material for Oliver, who's solo album is titled Year of the Pig), among many favorites. Ever the supportive fellow musician, Oliver even tagged his thank you to Frank the sound man with "when is your gig here?" Any musician who plugs another musician at his own show is a gooder in my books. I am eagerly awaiting the new album. Tired of reading my happy fangirl babble about one of my favorite people? Perhaps I've lost my coherence and I should just let Oliver's talent speak for itself in this video, courtesy of music live.ca. You're welcome.