This week I caught up with Toronto alternative rock band Seed Of Nature to talk about their newly released debut EP "Mind Melter" to get the inside scoop and the groups material.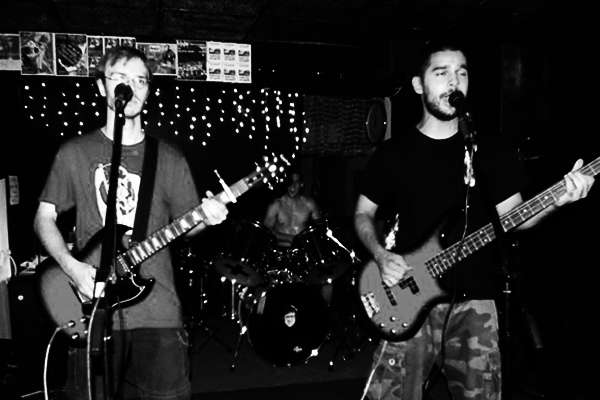 Seed of Nature


Joe: How did this EP come to fruition?
Glenn: Mind Melter came to exist out of our want for professional recordings of our music. This ep is our resume and our business card, and more than that, proof of how far we have come since day one. It represents us, it is us.
Mike: It's just something we've always wanted as a band and have been working towards for years. We have many old recordings of songs that are lower quality but having a professional sounding EP is a milestone that, we as a band, have always been aiming for.
J: How did you come up with the title of Mind Melter?
G: We wanted a title that reflected the experience of listening to the ep from start to finish; Mind Melter fit quite well we thought, so we went with it. The psychedelics helped a bit too, but that was more for recreation.
J: How long did it take to complete (from conception to production)?
G: From the conception of the very idea, several years, but once we got in the studio, it took about a month to complete recording. We did record a full album of 11 songs in late 2011/early 2012 and planned to release it under the same name, however the project was never quite finished due to some discrepancies with our engineer at the time.
J: How would you describe the overall sound and atmosphere of the album?
G: The sound is awesome and gets better the louder it is. The atmosphere? It's that feeling when you're waiting in line for a roller coaster, does that make sense?
M: The sound of the kraken being released comes to mind.
J: Where was the EP recorded?
C: We recorded Mind Melter at BPM Music in Scarborough. Our engineer, Shawn Wludyka, was a great guy to work with; he really knows his stuff, and he comes with a high recommendation from all of us in Seed Of Nature.
J: When and where will people expect to receive/find a copy of Mind Melter?
G: Mind Melter will be available on April 27th. People will be able to find copies of it at Sonic Boom, Sunrise, or at any show we play from this point on.
J: Will this be a digital/physical release?
M: Both, it will be available on itunes after the release.
J: What is your favourite track on the release and why?
G: Personally, I would have to say the first track, "The Sun Does Not Move". This tops my list for many reasons; it is the newest song we've written that has been recorded, it's one of our heaviest songs, and it's fun to play.
J: Previously recorded songs such as "The Rules" and "Not a Must" will be rerecorded for this album. Are there any surprises for people who have heard those songs prior to the release of the new recordings?
G: Besides a different sound from previous recordings, there are a few surprises, nothing drastic though. But it wouldn't be a surprise if I told you now, would it? People who have heard the previous recordings might be able to pick out the differences, but the idea behind the songs has not changed.
J: How far are you going into promoting this release?
G: So far, we've had posters printed (courtesy of Zambri Design) and placed in the downtown core. Aside from that we have posted on social media (Facebook, Twitter) promoting this show. Beyond that, harassing our friends to the point of insanity, we're really good at that.
M: We've also been spreading the news by word of mouth. Its all in the hopes of getting fans of live music to show up, have a great time, then tell their friends about us.
You can connect with Seed of Nature on Facebook and Twitter and hear music from Mind Melter on INtune Radio in the morning between 9 am and noon.