INtune Magazine wasn't present at Day 1 of Indie Week 2012 in Toronto, Canada. After picking up our Media passes and (awesome) swag bags, Josh and Joe left day one of Coverage to Andrew Philips and Alex Sivilla of Radio Nation.
If there is one thing I've learned this past week, it's that we Canadians definitely have something to be proud about with are musicians. Tonight, Ryna and I took to the streets (well, Queen Street) of Toronto to take in Day 2 of the Canadian Leg of Indie Week 2012 with Radio Nation. We started our night by heading over to Czehoski's (if someone can tell us how to pronounce that, we'll send you a CD) on Queen to check out a few of the opening acts.
First on stage, was Toronto musician Maneli Jamal who got the crowd going with his unique style of acoustic guitar; whom were easily impressed with the skill and finesse that Maneli possess as he effortlessly performs his music live.

Maneli Jamal Perfoming at Czehoski's (Indie Week 2012 - 11/10/2012)
Following Maneli (for the second time since Acoustic Tuesdays at Czehoski) was Toronto Indie-Pop artist Suzy Wilde. Already known for her chops, Suzy performed a set with both light-hearted and sombre songs that would just put a smile on your face and have you tapping your foot along to the music.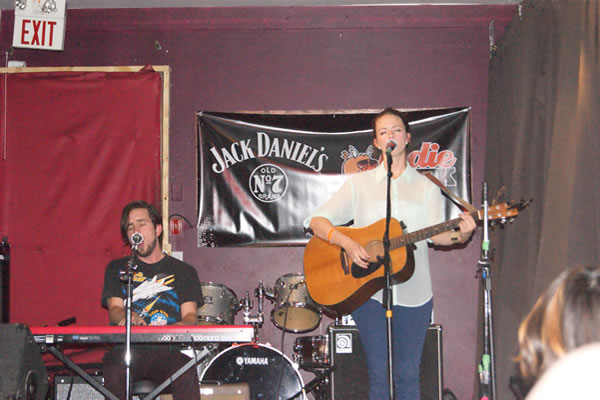 Suzy Wilde at Czehoski's
Next, Katie DuTemple took the stage. Rooted in Jazz, Katie played a fusion of music that combined the best of Jazz and the best of Electronica. A most welcome treat (for both Ryna and I) was the last song in her set that had a ambient, psychedelic feel to it that was very unique and beauty to the ears.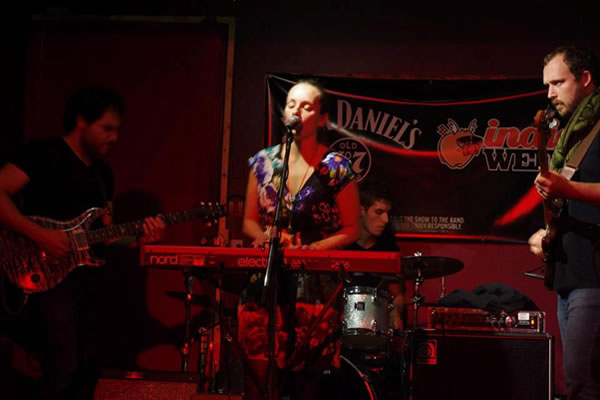 Suzy Wilde at Czehoski's
Ryna and I then headed over to Cherry Cola's to check Toronto's rock Juggernaut Last Bullet perform live. I first saw them live at their CD release party back in August when they kept classic rock alive with their second album Love. Lust. Illusion. After bringing it back from the dead with their self-titled EP. Suffice it to say, they did not disappoint. Even though the crowd wasn't very energetic that night, the band lead by frontman Bryan Føntez supplied enough energy to on stage to make up for it; even jumping into the crowd to get them going. Preforming classics like Girls gone Wild and Jet, they eventually got the crowd jumping. After watching Last bullet Play, Ryna and I were then off to Bovine Sex Club.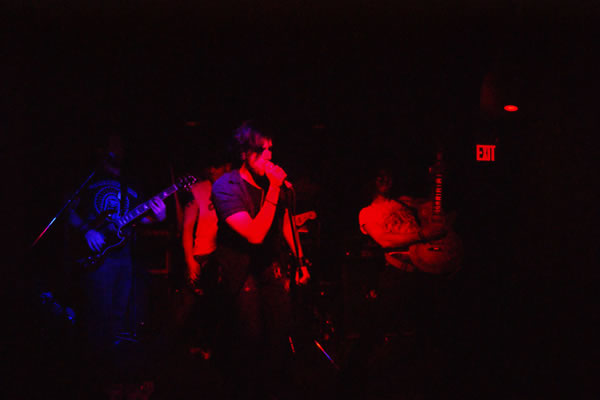 Last Bullet at Cherry Cola's
To close out the night, we then went to the Bovine Sex Club to check out The Rabid Whole. After receiving a copy of their album refuge at the TIMA's last week, it's safe to say that the recordings don't do them justice. And energetic and fun band to watch, The Rabid Whole fuse several genres of music together to produce a truly engaging sound, sure to get the crowd moving. Definitely a good way to end the night.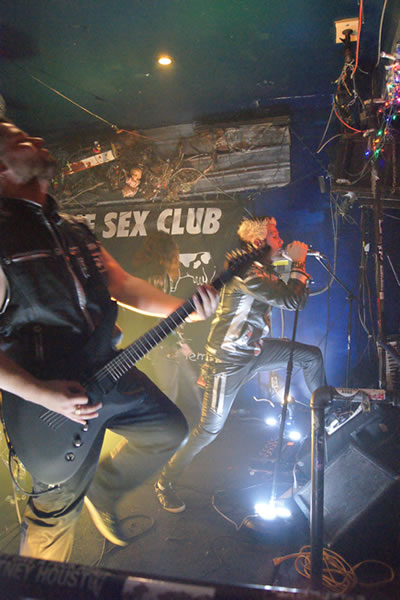 The Rabid Whole at Bovine Sex Club
For more photos, check our gallery on Facebook and check back tomorrow with our Day 3 coverage!