The Original 10 takes place From January through December. The Original 10 Song of the Month is a month long event where fans have the ability to vote for their favourite song on The Original SoundTrack's playlist which consists of 20 songs by local GTHA musicians.
Every week, the latest results are broadcasted On Friday's during The Original SoundTrack and are posted online on this page. At the end of the month, the song with the most votes becomes the Song of the Month and the top 10 songs carry over into the following months playlist for a chance to stay on the charts. You can participate in the Song of the Month vote, by selecting on of the songs from the sidebar on the left, and clicking "Vote".
At the end of the year, the winners of the song of the month contest come back for a chance at the title of Song of the Year.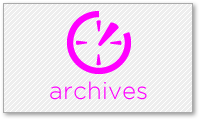 April 2013 Final Results

#1
I Got this by Candice Sand

#2
Want It by Second Sons

#3
Hot Summer by Andrea Godin

#4
Courtney Love by Hammer Antics

#5
Babyface by Jessica Speziale

#6
I Wanna Be Your Man by Mimi Cry

#7
OH NO! by Gray

#8
Fall of the Moor by The Maladies of Adam Stokes

#9
Love Song to Rock by Last Bullet

#10
Bastion by Highspeech
Vote